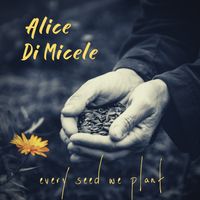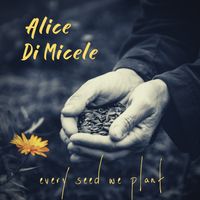 Produced and Arranged by Bret Levick & Alice DiMicele

For Grandmother Agnes Baker Pilgrim. Thank you for inspiring me and always showing kindness and love. RIP Grandma Aggie.

features David Jacobs-Strain on slide guitar, Rob Kohler on bass, Bret Levick on organ and backing vocals, and Artie Watson on drums, Alice on acoustic guitars and vox.
Lyrics
Every Seed
by Alice DiMicele

every seed we plant is love, every seed we plant is life
we must gather seeds to plant, we must gather seeds to share
it's how our people survived the past and it's how our children go on from here

every seed we plant is life, every seed we plant is peace
when the winds of hatred blow and the drums of war resound
we must care for those in need and we must search for common ground

every seed we plant is peace, every seed we plant is hope
we must nurture living soil, we must give thanks for the rain
in this work we find our joy, every breath we breathe through Grace

every seed we plant is hope, every seed we plant is love